The recent installation training is a large local lighting company, which has purchased a LPCE-3 compact spectral radiometer integral ball system from our company. The customer is satisfied with our service and indicates that there will be other cooperation projects later.
LPCE-3-CCD-Spectroradiometer-Integrating-Sphere-Compact- System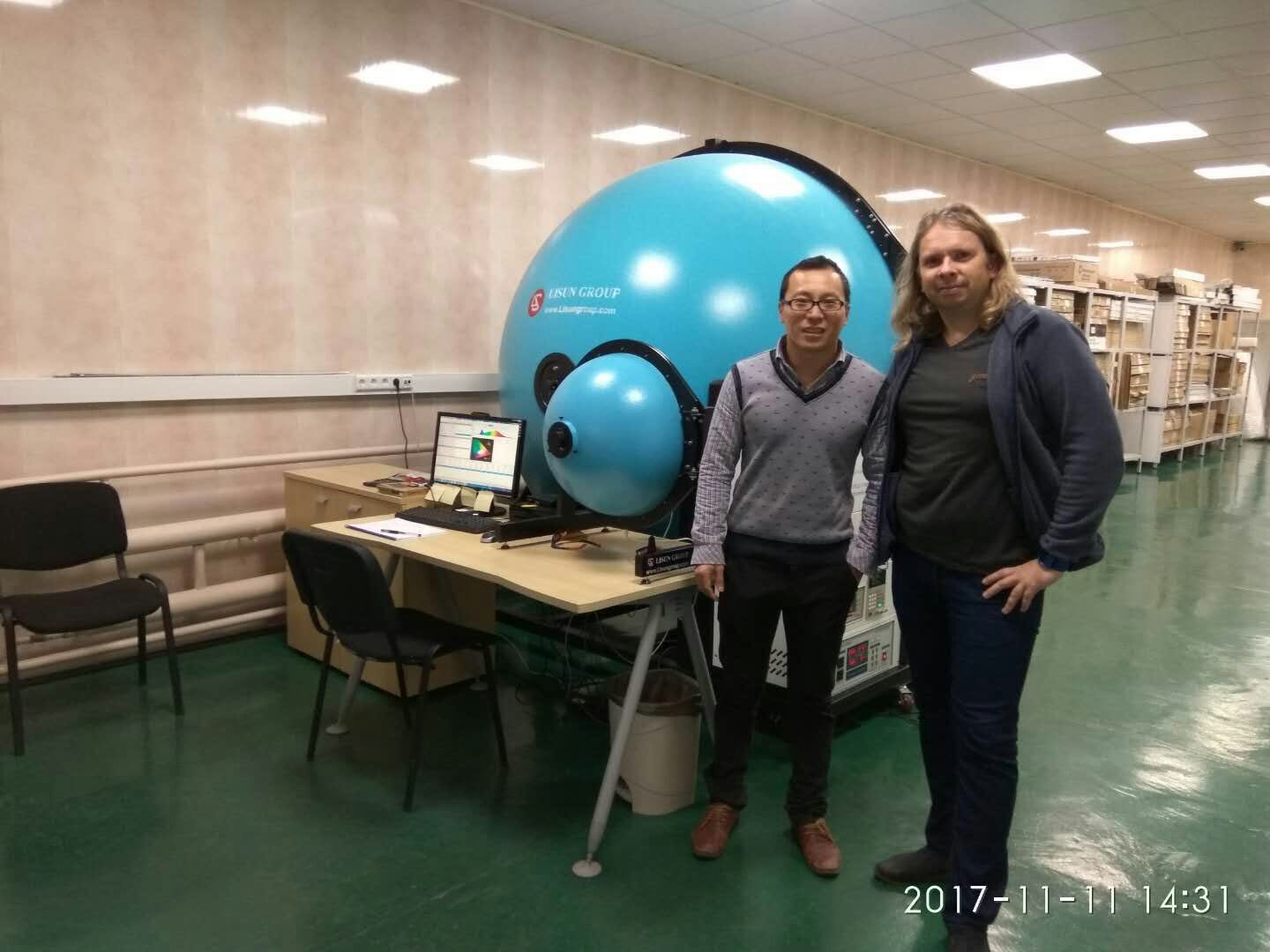 Lisun-engineer-train-our-Russia-client-to-use-LPCE-3
The LPCE-3 system is mainly used for testing the performance of single LED and LED luminaires. The quality of LED should be tested by measuring its photometric parameters, color parameters and electrical parameters. The LPCE-3 system fully meets the standard requirements such as CIE127-1997, IES LM-79-08 and IES LM-80-08. The integral ball is produced by one molding technology, and a cross laser device and an auxiliary lamp device used to correct the measured lamp are used to improve the test accuracy.
Our main products are Goniophotometer, Spectroradiometer, Integrating Sphere, LED Test Instruments, CFL Test Instruments, Photometer and Colorimeter, EMC & EMI Testing,Electronic Ballast Tester, Electrical Safety Testing, Environmental Test Chamber, Plug and Switch Testing, AC and DC Power Supply and etc.