Archives by date
You are browsing the site archives by date.
By
Jacky
on July 30, 2018
Due to the LED solid-state lighting products have good luminous efficiency, long life and high reliability unique characteristics, so it's became more popular by markets and customers. But at the same time, the LED solid lighting have fast response characteristics, it haven't thermal inertia and afterglow effects, like traditional lamps, so it have big influence […]
By
Jacky
on July 23, 2018
According to the requirements of the LM-79 optical testing standards applicable to the widest range in the world, although there are many photometric measurements for light sources and lamps are available, but these standards are dedicated to the measurements for light sources and lamps. Because the form of current SSL products are lamps or luminaires, and […]
By
Jacky
on July 20, 2018
LISUN engineer visit several customers in Russia this time. And the customer we discussed today purchased a LSG-1600B rotation luminaire goniophotometer and LPCE-2 spectroradiometer and integrating sphere system from LISUN this time. LISUN engineer stay 2 days in our customer's company for the installation and training. The customer is enthusiasm, and they expressed satisfaction with our […]
By
Jacky
on July 16, 2018
Energy Star certification (Energy Star certification) is a certification which can adapt to the requirements of the United States Energy Department. In addition to UL, FCC certification, it is the most popular certification of lighting products to enter the United States market,. UL reflects the goods safety performance, FCC reflects the electromagnetic compatibility of products, while […]
By
Jacky
on July 13, 2018
One of LISUN engineers visited India to install and train for our customer here. The customer purchased LPCE-3 CCD Spectroradiometer Integrating Sphere Compact System from LISUN. LISUN Group's products have been sold to more than 100 countries and regions in Europe, America, Australia, Africa and Asia. And we will continue presenting more and more high quality products […]
A new factory in India purchased our LPCE-2 (LMS-9000B) High Precision Spectroradiometer Integrating Sphere System for laboratory testing recently. Before the engineer arrived their company, they had installed the equipment. Our engineer can do training for them directly when arrived. The Integrating Sphere & Spectrometer Test System is the most basic lighting test equipment and […]
Comparing with traditional fluorescent lamp, the LED tube have high light effects, low power consume, long life time and stable luminous efficiency advantages etc. At the same time, for the LED tube performance testing is became more simple, in recent years more and more customers has chosen the LED tube to replace fluorescent lamp. Due […]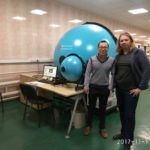 The recent installation training is a large local lighting company, which has purchased a LPCE-3 compact spectral radiometer integral ball system from our company. The customer is satisfied with our service and indicates that there will be other cooperation projects later.
LISUN engineers are always on the way to do installation & training all over the world. This article is about the installation and training in Russian. This customer is a large locally lighting manufacturer. Comparing the domestic and foreign suppliers, they finally choose our LSG-1800B High Precision Rotation Luminaire Goniophotometer and IS-2M Integrating Spheres. We arrange engineer to […]
Development of OLED Equipment Manufacturing Technology OLED (Organic Light Emitting Display) is a new generation of flat panel display technology after LCD, LED, CRT and PDP (Plasma Display Panel). It has significant new industry characteristics. OLED is a new type of pure solid (CRT and PDP), which is a new type of pure solid (and […]
One more India customer purchased our LPCE-2 (LMS-9000B) High Precision Spectroradiometer Integrating Sphere System for laboratory testing recently. This company has been in the lighting industry for many years. They had purchased equipment from many other manufacturers before, but the after sale service was not satisfactory. They known LISUN from a friend company, their friend purchased this […]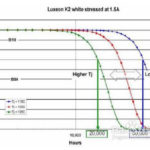 In general description, LED can be used for more than 50000 hours. Even some manufacturers promote their LED can operate 100000 hours or so. The main problem in this aspect is that the LED is not simply not working, and its rated service life can not be calculated by the measurement of the traditional lamp. In […]